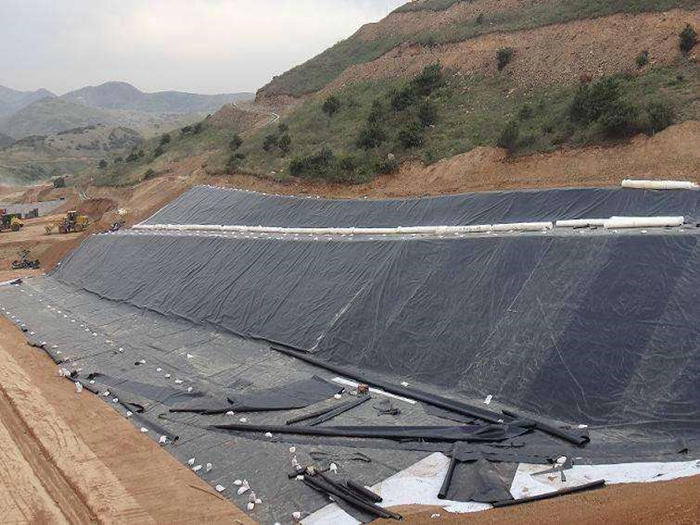 In the application technology of geosynthetics, normative technical requirements are put forward in terms of anti-seepage, filtration, drainage, reinforcement, protection, etc., which greatly accelerates the promotion and application of new materials. The material has been widely used in canal seepage control projects in irrigation areas.
Geomembrane is widely used in water conservancy projects and other projects. Geomembrane is a geosynthetic material with low water permeability, which can have a good anti-seepage effect, play a good anti-seepage protection in engineering projects, and promote the smooth progress of the project.
The anti-seepage function of the geomembrane depends not only on the impermeability of the material film itself, but also on the construction quality of laying the anti-seepage film. In order to achieve the effect of geomembrane seepage prevention, we must pay special attention to the construction quality.
1. The contact surface of the anti-seepage geomembrane and the supporting material should be smooth to prevent the membrane from losing its anti-seepage effect by the thorn slope. Otherwise, a fine-grain cushion layer should be provided to protect the film from damage.
2. The connection of the anti-seepage geomembrane itself. The connection methods of the impermeable film can be summarized into three types, namely the bonding method, the welding method and the vulcanization method, depending on the material of the impermeable film. The impermeability of all joints should be checked to prevent leakage due to poor joints.
3. The connection between the impermeable membrane and the peripheral boundary must be tightly combined.