The selection of materials for construction on the river slope protection is very important, and the characteristics of the geocell are very suitable for the construction in the river slope. Now let's talk about geocells.
Geocell is a three-dimensional network structure formed by strong welding of high polymer wide strips. It can be stretched freely, can be folded up, can be opened, and filled with sand, gravel or soil in the cell. It can be used as a cushion, greatly improving the bearing capacity of weak foundations, and can be laid on slopes to form slope protection structures, and can also be used to build supports structure. At present, it is widely used in shallow foundation treatment, slope anti-scouring and large-scale urban pipeline support projects. Not only that, geocells are also widely used in river and lake erosion slope restoration, embankment protection and soil and water conservation. Geocells can provide engineering systems for slopes and walls. Geocell technology solves structural engineering and ecological engineering. Complete and unified question.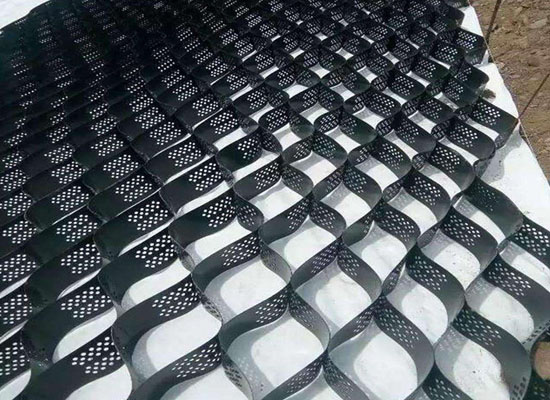 Features:
1. It can disperse the overlying concentrated load, thereby greatly improving the bearing capacity of the soft foundation.
2, erosion resistance, corrosion resistance
3. Filling materials can be obtained locally to reduce engineering costs
4. Anti-aging and adapt to a wide temperature range
5. Foldable, easy to transport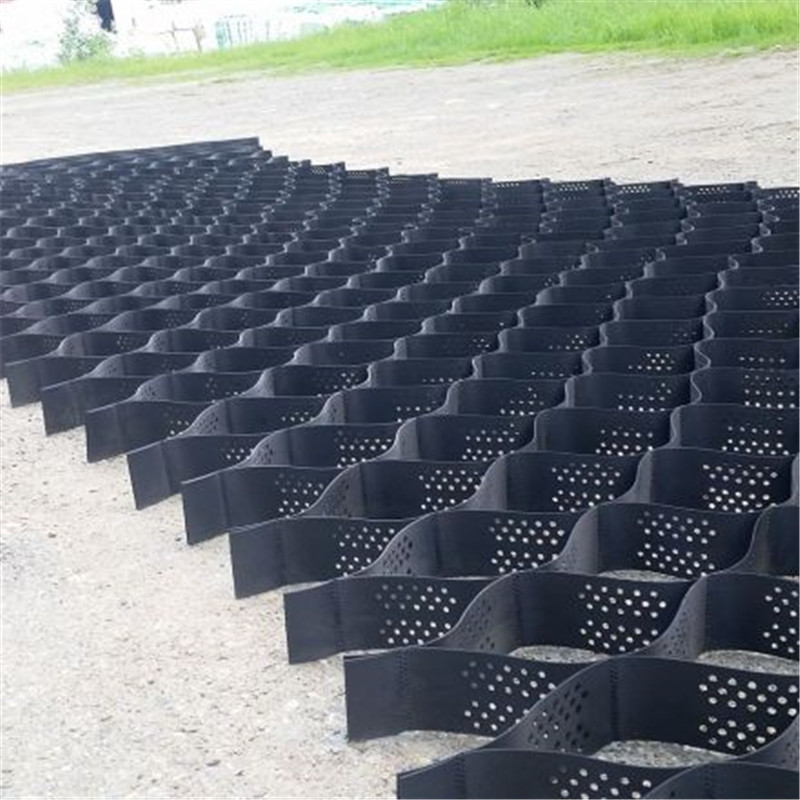 For the builders, the concentrated load of the geocells constructed on the river slope is dispersed, which improves the bearing capacity of the soft foundation, resists river erosion, corrosion, aging, and adapts to a wide temperature range. It is very suitable to fold for easy transportation and reduce costs.
Why are geocells more and more used in the construction of slopes, rivers and deserts?
Geocells are more and more used in the construction of slopes, rivers and deserts because of their following characteristics:
1. Free expansion and contraction, small transportation volume; convenient connection and fast construction speed.
2. The material is light, wear-resistant, chemically stable, resistant to light and oxygen aging, acid and alkali, and is suitable for soil conditions such as different soils and deserts.
3. High lateral limit and anti-slip, anti-deformation, effectively enhance the bearing capacity of the roadbed and disperse the load.
4. Geocell height, welding distance and other geometric dimensions can be changed according to design and construction requirements to meet different engineering needs.
5. During construction, it can be stretched into a net shape, filled with loose materials such as soil, gravel, concrete, etc., to form a structure with strong lateral restraint and high rigidity.